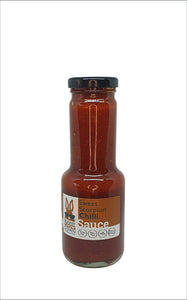 Awards


Serving Suggestions
Zingy with a curry. Spicy in a mild tomato salsa or tomato sauce. Hot 'n flavoursome meat, poultry and vegetable dishes.

Product Description
Intense heat from the Trinidad Scorpion chillies. Toned with a molasses taste.

Ingredients
Tomato, onion, raw sugar, vinegar, red chilli jam sauce, veg oil, garlic, Trinidad Scorpion chilli, coconut, lemon juice, celery salt, paprika and ginger.
Nutritional Information