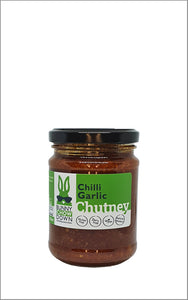 Serving Suggestions
Perfect in a tomato sauce for pizza and pasta. Tantalisingly spicy with grilled steak or pan-seared chicken breast. Beautiful as a base for pan-fried chilli garlic prawns.

Product Description
Robust garlic and chilli flavour. With a sweet undertone to balance the heat.

Ingredients
Chilli, garlic, tomato, sugar, red chilli nectar, vinegar, coconut and lemon juice.
Nutritional Information